History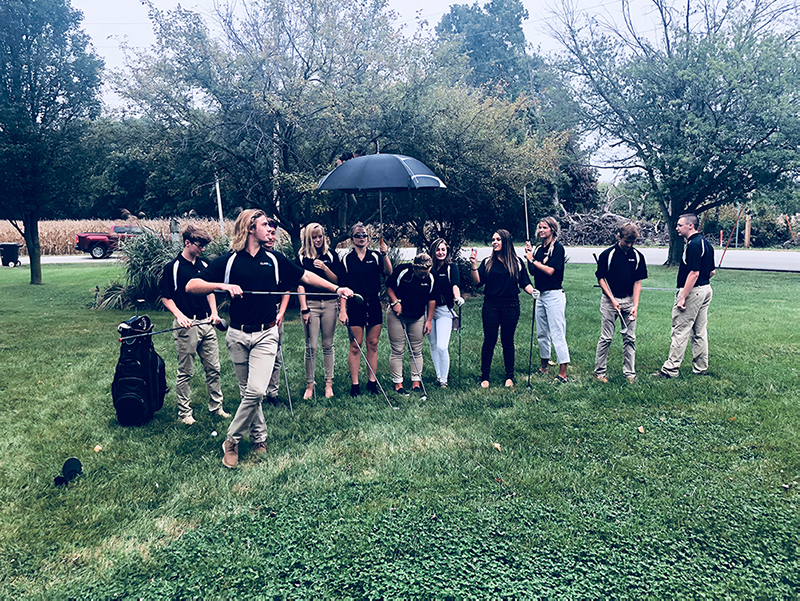 ClassE Golf Outing
The past three years, the students have hosted a ClassE Golf Outing at a local golf club. Each year they continue to exceed profit from the year before. Thank you to all of our sponsors who graciously donate to this.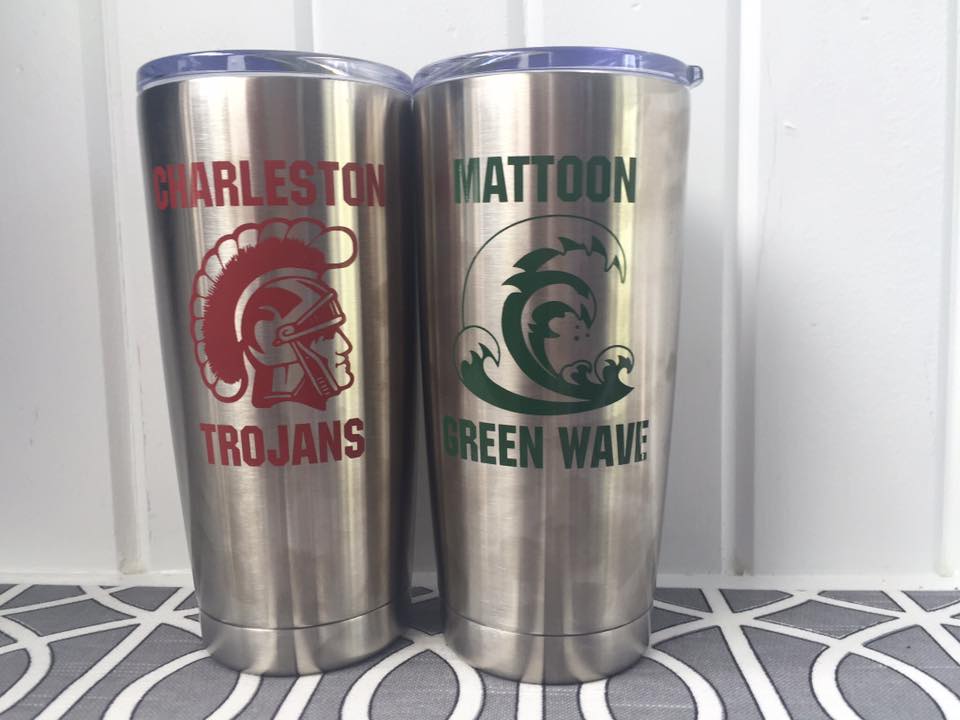 ClassE 2016-2017 Business
Group Business – Spirit Sippers
The Class of 2017 ClassE group business was a custom tumbler mug product know as Spirit Sippers. These custom stainless steel mugs have the Mattoon and Charleston logo's embedded on the cup. The class found this idea after doing research on trending products that were out on the market. They found that the YETI stainless steel mugs were very popular among all age groups. After looking through many different mug providers, the class found a mug for the right price and bought 200 Mattoon and 200 Charleston mugs from Gavina Graphics in Charleston, IL.
With an inventory of 400 mugs, the class immediately started selling with their first event at the Cole's County Clash. This was a tremendous success and at The Clash the class sold over 60 mugs alone. After this event, the students continued to set up booths and sell at trade shows, football games, men's basketball games, women's basketball games, and any other place they saw fit to sell.
During all of the selling between Mattoon and Charleston mugs, the class also set out to do business-to-business sales. This was also a great success for the class and they managed to get three big "B2B" sales with KC Summers, Pilson Auto Center, and Rural King. With KC Summers and Pilson's, the class did a special order with each company's logo on the cup for 48 mugs each. With Rural King, the class managed to sell off the rest of their inventory which totaled 100 mugs (50 for each school). Overall, the class learned skills that gave them real-life work experience. It showed them the difficulties of a start-up business, sales tactics, and business with other businesses. A simple student could not get these experiences in a normal class setting. This makes ClassE a truly special one-of-a-kind course.
Written by: Reece Prior
ClassE 2015-2016 Businesses
The class held a Halloween Dance October 31st at Mothres Bar in Charleston. The entry fee helped raised money for the class's business supplies. It was a fun dance and costume party. Everyone came dressed up in their best costume. It was a spooktacular night! ClassE also made homemade sugar scrubs for sale during the holiday season. They made regular or whipped scrubs in three delicious flavors: lavendar, coconut lime, and honey vanilla.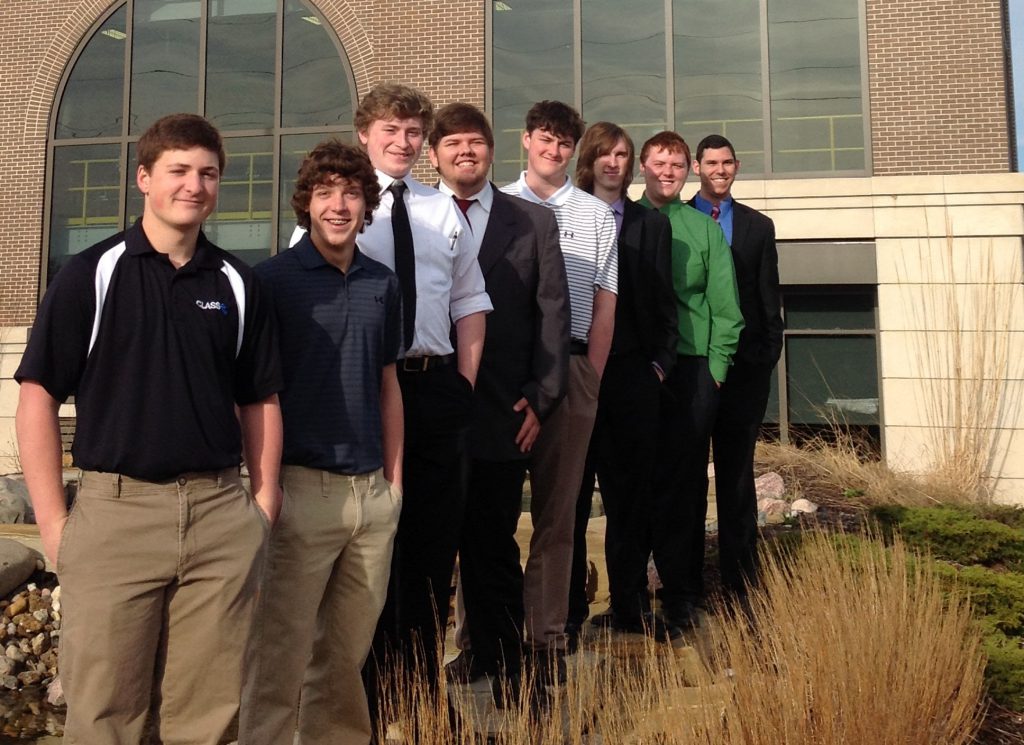 ClassE 2014-2015 Businesses
This year's class had three group businesses. These businesses raised money to help fund the student's individual businesses and other costs the class had to cover. The three groups consisted of ClassE Lawn and Drive, ClassE Cleaners, and Keep it ClassE Dances. The Lawn and Drive group worked throughout the year doing yardwork, such as raking leaves and shoveling snow. The ClassE Cleaners cleaned out garages for free and then had a yard sale to raise money for the class. Afterwards, they donated all of the extra stuff to Catholic Charities. Keep it ClassE Dances hosted dance parties at Mothers to raise money for the class. All of the businesses turned out to be very successful and the students still continue working in the group businesses while managing their individual businesses due to their great success.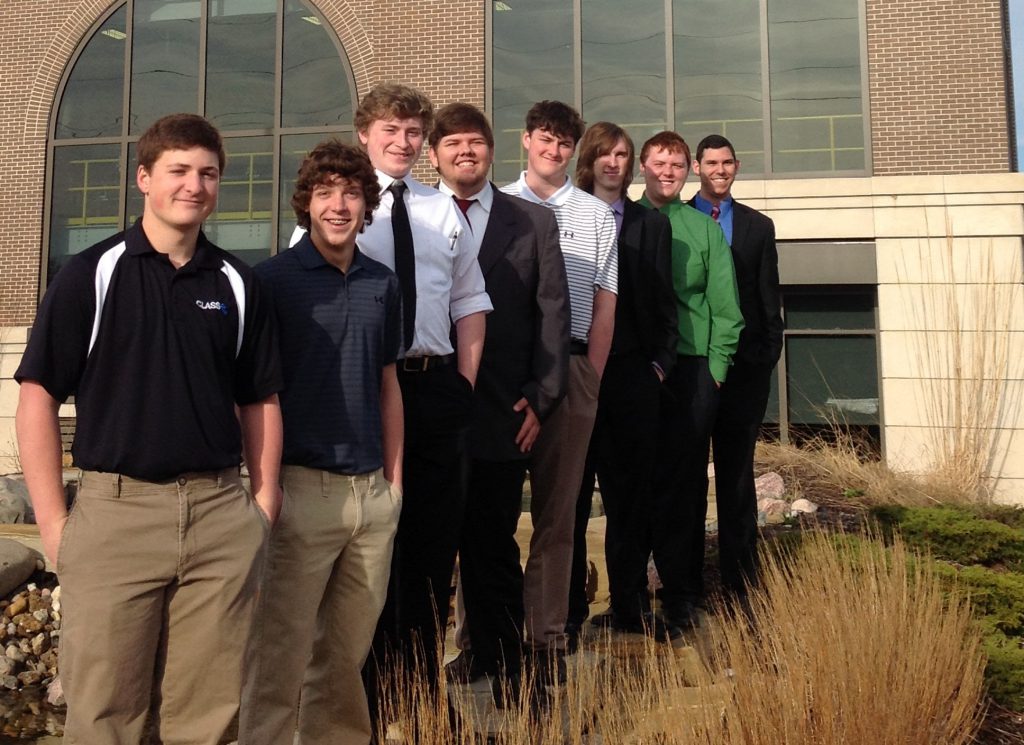 ClassE 2013-2014 Group Business
After a few good business ideas, the class decided to create ClassE Lights for their group business. This was a holiday light decorating business and they made the holidays brighter fo rmany of their clients. All the students agreed that they wished they had started promoting earlier and would definitely make more money if they had the chance to do it over again.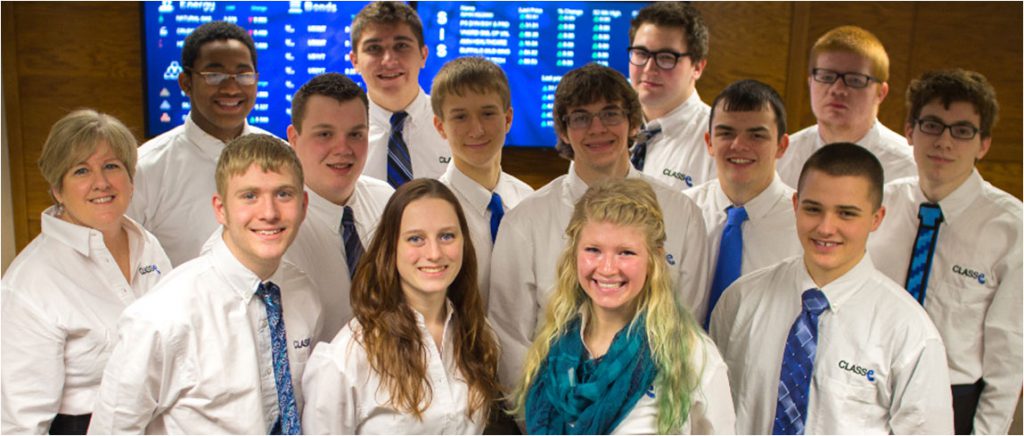 ClassE 2012-2013 Business
Students successfully organized the Coles Connected Community Leadership Breakfast and secured a record attendance for the event. Mike Yaget of Mid-America Motorworks was the guest speaker and the Twenty under Forty and Jefferson Award Winners were also acknowledged. They also sold banners and table decorations to raise start-up money for their businesses.